Home
Available Now…
The Last Outbreak: DESPERATION
DESPERATION begins seven days after the fall of humanity.
Running blind and fighting for their lives, Ethan, Griffin and the others are once again faced with impossible odds as well as a familiar foe. Will they have the strength to do what's necessary or has this new world taken away their will to survive?
Back to the West Coast, we follow Emma and Tom as the comfortable new existence they've come to enjoy, begins to rapidly deteriorate. We also meet a new character that has his sights set on destroying everything and everyone he comes into contact with. But what are his real motives?
Over a thousand miles away, we catch up with our old friends Marcus Goodwin and James Dalton. We follow along as their trip from Colorado to California has more than a few unexpected delays. How will the man who ended the world fare against his own creation?
The Dead Years: ABSOLUTION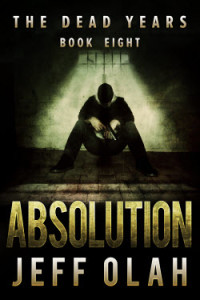 The End of the World was Only the Beginning. What would YOU do?
Mason wasn't prepared when the devastation began that afternoon. No one was. The infection took hold quickly and destroyed everything in its path.
 "Easily one of the BEST SERIES in the zombie genre!"
The Dead Years follows a group of survivors as they struggle to outrun the torturous virus that has ravaged the entire planet. Can they survive? Do they even want to?
 "Young Mr. Olah, you did it again. Keep writing. You've become my new favorite."
The group will come to realize that the Feeders are not the only thing to worry about in this new world. The longer they survive, the more they wished they hadn't…
Next Up…
The Last Outbreak: REVOLUTION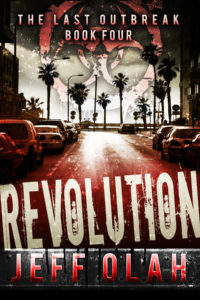 The Dead Years has a new friend…
The Last Outbreak is a companion series to TDY that is scheduled for a five book run.
"I'm really looking forward to this!!"
The Last Outbreak will be set in the same world as The Dead Years, however we will get to meet an all new cast of characters, set in a brand new location and fighting a completely different group of undead.
"Hurry Jeff! Can't wait for this one!"
You'll never look at the Zombie Apocalypse the same way again.