Home
Available Now…
The Last Outbreak: DEVASTATION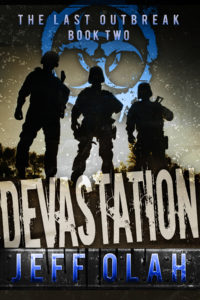 DEVASTATION picks up five days after the fall of humanity.
Scared and confused, Ethan and the others are running on empty and nearing their breaking point.
After an unexpected revelation and the introduction of a new survivor, the group finally attempts to depart their forsaken town and head into the city. However, they very quickly come to realize that no amount of planning can prepare them for the horrors of this new existence.
Nearly a thousand miles away, we meet Thomas Whitlock. Traveling through a wrecked coastal city, he notices something he may later regret. A woman, peering out from the third level of an abandoned parking garage. Should he go out after her or play it safe and keep driving?
This is DEVASTATION… Things are about to get very interesting.
The Dead Years: ABSOLUTION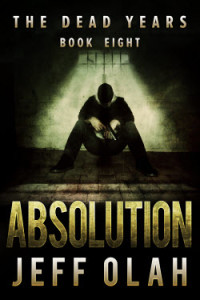 The End of the World was Only the Beginning. What would YOU do?
Mason wasn't prepared when the devastation began that afternoon. No one was. The infection took hold quickly and destroyed everything in its path.
 "Easily one of the BEST SERIES in the zombie genre!"
The Dead Years follows a group of survivors as they struggle to outrun the torturous virus that has ravaged the entire planet. Can they survive? Do they even want to?
 "Young Mr. Olah, you did it again. Keep writing. You've become my new favorite."
The group will come to realize that the Feeders are not the only thing to worry about in this new world. The longer they survive, the more they wished they hadn't…
Next Up…
The Last Outbreak: DESPERATION
The Dead Years has a new friend…
The Last Outbreak is a companion series to TDY that is scheduled for a five book run.
"I'm really looking forward to this!!"
The Last Outbreak will be set in the same world as The Dead Years, however we will get to meet an all new cast of characters, set in a brand new location and fighting a completely different group of undead.
"Hurry Jeff! Can't wait for this one!"
You'll never look at the Zombie Apocalypse the same way again. Scheduled for release in late July / early August, this is one series you will not want to miss.